FWD3D is a Seattle based Architectural Visualization and 3D Rendering Studio.  We hope you enjoy our blog as we  highlight the great 3d visualization work of fellow designers around the world and update our visitors on current trends in 3D modelling software, VR, 3D printing, and other innovative technical tools of the trade.

Kaohsiung Port Terminal by RTA-Office 
The 7 Most Popular Architectural 3D Visualization Styles
There was a time when no self-respecting 3D rendering would allow itself to be seen in public without a zeppelin hovering somewhere in its desaturated sky. Supermodels in haute couture garments strutted across opera foyers, uninterested expressions and blasé attitudes adding to the exclusivity of the space. These 3D design gimmicks are still widely used, but since its early days architectural rendering has seen major technical advancements that allowed it to appropriate cinematic techniques relying on color, lighting, framing, composition, and angles to convey moods. This disciplinary overlap between architecture and film is fundamental in the use of similar software and modeling techniques and has brought the two closer through the idea of storytelling, a notion inherent to both disciplines. In architectural rendering, if the spirit or the main feeling isn't persuasive and engaging enough, the function of images is reduced to regurgitating information already provided through drawings and schematics.
An overabundance of visual content, brought on partly by the democratization of architectural publishing, has produced an almost pornographic fixation on architectural representation, 3D rendering techniques in particular. Computer generated imagery is no longer an intermediary between an idea and its realization, but a finished product on its own. Different 3D rendering genres have emerged over the years, similar in approach and style to recognizable cinematic tropes.  Read more on 3d visualization styles here.
tags: seattle 3d visualization, seattle architectural visualization, architectural rendering seattle, 3d design

Rendering of BIG Architects Amager Bakke waste-to-energy plant.
How to Drastically Improve Your Architectural Renderings
Creating photo-realistic architectural renderings requires careful planning and attention to detail. Adding minor details to your renderings can be time consuming, but it is certainly worthwhile. Some of the smallest details have the greatest impact on the realism of the 3d rendering. Today we're going to focus on the site around your building. This isn't going to be a tutorial for specific software, but rather a guide to using nature to make your architectural renderings more believable
Revit and Sketchup are great 3d design tools but neither has the ability to create true photo-realistic renderings. You'll need to use Photoshop to achieve the effects I outline below. If you want to do this in your 3d rendering software, you'll need to use an application like 3ds Max, Modo, Houdini, or Blender. Read more on creating compelling architectural renderings here.
tags: 3d models, 3d modelling software, 3d printing, seattle 3d visualization, seattle architectural rendering, 3d rendering, 3d design

Rafał Barnaś' rendering
The secrets of an impressive 3D visualisation portfolio
Rafał Barnaś' work is unique, vivid, highly emotive and tells a story. He is very talented and at the same time very humble, giving lots of respect to his clients and the subject matter he so masterfully takes care of. I like the fact he always approaches a 3d design project free from any predetermined techniques in mind for executing it.
For him, every topic with the right approach and way of thinking, can evolve into an interesting 3d visualization project at the finish line. The best example of this is his Biotherm Radiators 3d rendering project – who thought this subject could be so exciting!
Looking at Rafał's raw 3d renders clearly shows where his attention lays. In some case he even skips creating a 3D model and 3d rendering, going with a physical scale model or just some collaged image scraps as a starting point, doing all of it by hand.  Read more about Rafal 
tags: seattle 3d visualization, seattle architectural visualization, architectural rendering seattle, 3d design

A2 Studio
In Defense of Renders and Trees On Top of Skyscrapers
Every day we are surrounded by countless advertisements; magazine covers show perfect photoshopped women, our food packages depict perfectly yummy salads while containing grey slush and consumers buy expensive lotions that promise a more "radiant skin." Some architecture critics notice that the render is used in the same way, an empty promise of a future that will turn out much bleaker than the picture. This may be the case in some circumstances and deserves deeper research, but we believe there is a difference between the architectural render and these adverts. Architectural renders are translations of a rather abstract drawing. MVRDV accepted grudgingly to have a visualization department because renders are used as a translation of the architect's core business, the technical drawing, to make the building understandable to clients and users—not to mention the fact that most newspapers would never publish a technical drawing.  Catch up right here.
tags: seattle 3d visualization, seattle architectural visualization, architectural rendering seattle, 3d design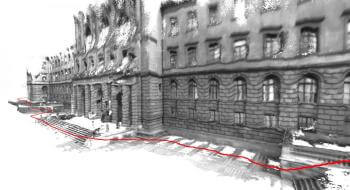 Making 3D Architectural Visualizations and Models with Your Tablet
Lately, building information modeling (BIM) software giants have been all about bringing 3D models and information to the building site. This usually involves a cloud platform that links up to your tablet so you can see what's going on.
But what if you could actually create those 3D models and 3D visualizations on-site using your tablet?
The idea might not be as far-fetched as it sounds.
For quite some time, apps likeAutodesk's 123D Catch have given us the ability to scan objects in 3D using cell phones. However, we've been limited to relatively small objects like that Roman bust you saw at a museum or the ultimate Instagram picture of your dinner.
A new type of 3D modelling software developed by a research team at ETH Zurich, an engineering university in Switzerland, gives a tablet computer the ability to see, record and generate a 3D model of an entire building.
To do this, the tablet uses a fisheye camera lens to take multiple images of the building's surface. It then uses its location and position to triangulate various elements pixel by pixel. Sound familiar? It's a type of photogrammetry, which is a popular technology for creating 3D models and 3D renderings of existing buildings, architecture, yachts,  geographical formations or even large aircraft.
But how can a tablet see a building in 3D? Read more about the latest architectural visualization software here.
tags: 3d models, 3d modelling software, 3d printing, seattle 3d visualization, seattle architectural rendering, 3d rendering, 3d design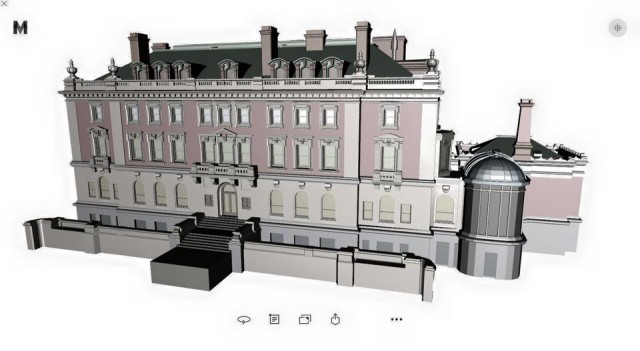 Modelo is the Cloud-Based 3D Collaboration Tool the Design Industry Has Been Waiting For
When Harvard educated architect Qi Su was called on to share 3D models at his previous job he would often have to print out two-dimensional renderings of the design from multiple angles in the hopes that it could be understood by his company's client. This was obviously less than ideal, but there simply aren't a lot of options for sharing 3D content with companies that don't regularly use 3D design software. The fact is that unless a company regularly works with 3D assets they probably do not have the capabilities of viewing 3D assets, due to both the cost of CAD software and the lack of training required to use it properly. If the clients couldn't understand the two-dimensional views of the 3D model their feedback would be flawed and only extend the actual design process and frustrate everyone involved. Read more about this latest 3d modelling software here
tags: 3d models, 3d modelling, 3d printing, seattle 3d visualization, seattle architectural rendering, architectural visualization

3D Rendering  for the Guggenheim Museum in Helsinki. (Moreau Kusunoki Architectes)
The Worst Architectural Renderings of 2015
This year's list of the worst architectural renderings starts where last year's left off: with the sheer volume of bad design produced by the competition for theGuggenheim Helsinki in 2014. Like a noxious magma flow, the Guggenheim contest pumped out one toxic museum concept after another. All 1,715 entries in the open contest are still available for hate-browsing. Last year ended with the museum narrowing down the field to six finalists. They announced the winner in June of this year, and indeed, the entry selected was a bad architectural rendering. See who made the list.
tags: seattle 3d visualization, seattle architectural visualization, architectural rendering seattle, 3d design
Best Architectural Visualization  3D Rendering Software
Architectural 3D Rendering software has come a long way in the past few years.  Today there are dozens of 3d design, 3d architectural visualization, 3d rendering apps that allow you to make realistic or semi realistic depictions of your 3D architectural models from Sketchup, Revit, 3dsMax, etc.  While there are numerous 3d rendering choices I wanted to highlight 5 software packages in particular that work well for architectural rendering 3d visualization. Read more about your 3D rendering software options here.
tags: seattle 3d visualization, seattle architectural rendering, 3d rendering, 3d design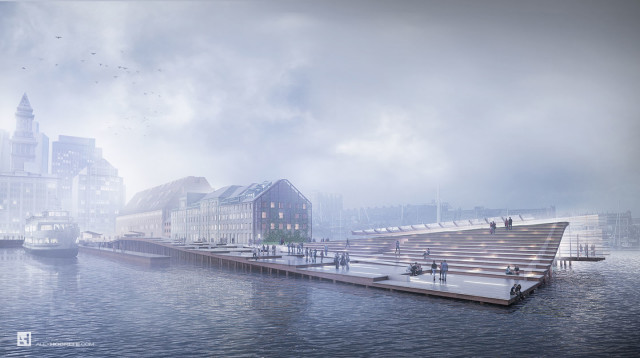 The Big Picture: Architectural Visualization Beginners Guide
I have a lot of content on this site and when I redesigned it in 2014, I made an attempt to organize the info so that everything was easy to find. However, I understand that people just starting out may still find this site difficult to navigate and not know where to begin. Even the 3d rendering software I use isn't abundantly clear because half of my tutorials use Kerkythea while the other half uses V-Ray. This post is long over due and will be my attempt to provide some clarification on a lot of questions that I get. It is also help those just starting out to know which 3d design techniques to focus on and how to most efficiently use their time learning arch viz.
These steps are ordered in such a way as to get you creating the best 3d rendered images in the fastest time possible. If you were looking to do this professionally or churn out really high end images, I would shuffle some of these steps around and put a higher priority on 3d model texture and render settings. However, this website is widely used by students and architects who don't do this professionally and are looking for speed and simplicity. These steps are more or less how I started out and what I believe is the best path for most. Continue reading.
tags: seattle 3d visualization, seattle architectural rendering, 3d rendering, 3d design

Heatherwick Studio
New (and old) architectural visualization tools change the face of landscape architecture
One would assume that virtual reality technologies that can create fantastical battlefields and solar systems for gamers would be a boon for architects, who can create nearly complete structures without turning a single shovelful of earth. For landscape architects, though, earth poses unique challenges. So do air, light, and water.
With the advance of computer drafting and simulation technologies, such as architectural visualization and 3D modeling software Twinmotion and Rhino—in addition to relatively old-fashioned tools like Illustrator and Pencil— 3D designers are discovering new, better ways to create landscapes. They enable 3D designers to represent detail at microscopic proportions. They can place viewers in virtual environments that seek to mimic the experience of seeing the proposed landscape. Read on.
tags: seattle 3d visualization, seattle architectural rendering, 3d rendering, 3d design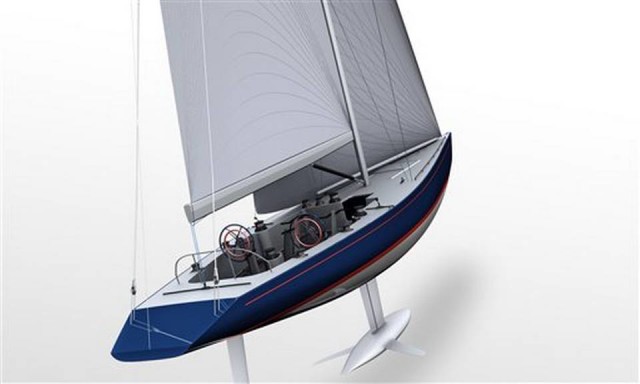 Farr Yacht Design releases 3D renderings of Super 12 yachts
Farr Yacht Design has released the first 3D renderings of the new Super 12 yachts that will be sailed in the San Francisco Yacht Racing Challenge beginning in July 2017 on San Francisco Bay.
Britton Ward, the lead designer of the Super 12s, said the 3D renderings and 3D visualizations are a big step in the process leading to the final 3D design.
Ward said Tuesday that the entire staff in Annapolis, Maryland, is working on the 3D design project so tooling production can begin in May. The yachts will be built at Westerly Marine in Santa Ana. Westerly hopes to splash the first boat in the fall.
The Super 12s are a modernized, one-design version of the venerable 12 Meters that were used in the America's Cup from 1958-1987. They have been described as having a classic look above the waterline while having a modern appendage package with a deep lead bulb with wings and a trim tab to provide exceptional upwind performance.  Read more about this 3D rendering project here.
tags: seattle 3d visualization, seattle architectural rendering, 3d rendering, 3d design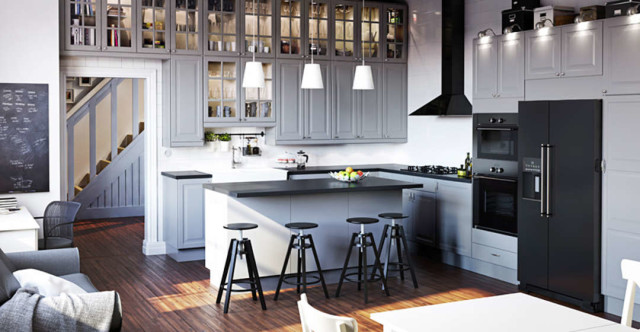 5 Realistic 3D Rendering Styles and the Future of 3D Visualization
Architectural 3D Visualization. Its a harsh mistress. We are seduced by it, but sometimes it leads us astray. While modeling, 3D rendering, and post-production capabilities are always increasing, the realism that we see in 3D renderings is not always proportionate to our ability to produce it. In other words, some 3D renderings don't even look try to look real anymore; they are often dramatized until they look like science fiction or a romantic painting.
There are examples of realistic 3D visualization, however. One of the best is the recent Unreal Paris, a 3D design tour of a digitally 3D modeled Parisian apartment. The video was produced with Epic Games' Unreal Engine 4, their latest game-producing software. The hyper-realistic video weaves through a very nice looking 3D rendered apartment. The towels in the bathroom are the only thing that really gives it away. Read more about 3D rendering styles here.
tags: seattle 3d visualization, seattle architectural rendering, 3d rendering, 3d design

Artwork by BIG
BIG Architectural Visualization Creativity Comes from Saying YES
Architects today have the exciting challenge of bringing a building to life, before it is truly brought to life. We spoke with designer Alessandro Ronfini about BIG – Bjarke Ingels Group, about how they've taken design to new levels. BIG is a group of architects, 3d designers, builders and thinkers.
Founder Bjarke Ingels is one of the most famous architects in the world today, and his stunning and unique creations are appearing across the globe in the form of parks, institutions, residential complexes, and museums. One look at the vivid BIG – Bjarke Ingels Group website and it's easy to see why BIG is winning contests for the most high-profile and unique architectural jobs.
Simply put: BIG's architectural visualizations are astounding. The amazing public attention that Bjarke and BIG are receiving has a lot to do with designs that seem to boggle the imagination, and they use 3d rendering to help them communicate their vision. Not just for the vivid colors and images, but the ideas that fuel them are some of the most unique that the architectural community has ever seen.
BIG thrives off of problem solving. In fact, the company's philosophy, "Yes is More" was turned into a design book and extraordinary iPad application that show BIG's spirit and creative process in living, comic book-style detail. The premise behind it?
tags: seattle 3d visualization, seattle architectural rendering, 3d rendering, 3d design

Ty Hedfan table, real (left) and virtual (right)
The Potential Power Of Using Virtual Reality In Architecture
Demangel predicts that architects and designers will be designing using VR tools within a few years and sending clients virtual models of their projects so they can walk through them wearing a 3D headset.
"We could expect an empty room with positional tracking dedicated to VR in every architecture practice, for testing new designs," he added.
When asked whether virtual architecture would ever be more convincing than real architecture, Demangel replied: "There is no doubt in my mind about that. I used to say that when VR tech matures, it's going be more powerful than cocaine."
He added: "Probably the two main problems will be addiction and isolation. You are going to be able to experience The Matrix for real."  Read more about the use of VR in architecture here.
tags: seattle 3d visualization, seattle architectural rendering, 3d rendering, 3d design, virtual reality, vr, vr architecture walkthrough

Lode House render
The Additions Of Real World Imperfections Is Taking Architectural Visualization To The Next Level
Interview: following the popularity of the hyper-realistic computer renderings of Staithe End house that we published earlier in the month, Henry Goss, the architectural visualizer who produced the 3d renderings, talks to Dezeen about how 3D visualizations are becoming indistinguishable from real photographs.
Goss set up architectural visualization company Goss Visualizations in 2012, having started up his own architectural practice the previous year. In the interview, he reveals that he owes his visualization style to well-known visualizer Peter Guthrie.
"I got into architectural visualization because of Peter," Goss says. "Peter pretty much taught me everything I know in 3D Studio Max."
He adds that knowing Guthrie was one of the reasons he decided to set up his own company: "I knew how much Peter was paid for his 3d renderings."
Goss goes on to describe how he creates his 3d renderings, pointing out that he is unusual in the field because he starts out with Sketch Up. "It's seen as a free bit of Mickey Mouse software," he says. "But in actual fact, it's really good."  The interview continues…
tags: seattle 3d visualization, seattle architectural rendering, 3d rendering, 3d design, virtual reality, vr, vr architecture walkthrough

The Impact of Emerging Robotic Technologies on Architectural Design, Engineering and Making
Elytra Filament Pavilion will explore the impact of emerging robotic technologies on architectural design, engineering and making. Inspired by a lightweight construction principle found in nature, the fibrous structures of the forewing shells of flying beetles known as elytra, the Pavilion will be an undulating canopy of tightly-woven carbon fibre cells created using a novel robotic production process.  The article continues.
tags: seattle 3d visualization, seattle architectural rendering, 3d rendering, 3d design, virtual reality, vr, vr architecture walkthrough

The perfect render: tips from an Architectural Visualisation expert
3D renders are an essential part of any architecture or building design outfits offering and for decades they have been aiding in competitions for briefs, submitting council DAs and working with clients and builders in achieving a desired design result.
The quality of 3D renders being crafted have come ahead in leaps and bounds in recent times, thanks mainly to the sophistication of Computer Automated Drawing (CAD) software which now permit architects and designers to create 3D models synchronously within their 2D drawings.
While the tools for rendering are becoming increasingly sophisticated and available to building designers, there is still a growing demand for Architectural Visualisation (Archviz) services, mainly due to time constraints on designers. However, digital artist and Archviz expert Christian Behrendt says building designers can achieve quicker and more realistic renders if they'd only consider the following processes.  Keep Reading.
tags: 3d visualization, architectural rendering, 3d rendering, 3d design, virtual reality, vr, vr architecture walkthrough