FWD3D Creative Design and Visualization Process
How We Work
A typical render begins with importing the client supplied assets.   We can import Revit, Bluebeam, AutoCAD, Rhino, and various other BIM and 3D modelling platforms.   Next we begin model preparation and convert the data to an efficient rendering workspace.
The format of the supplied assets we receive from the client will affect cost.  A 3D model is the ideal format and will save us time on our design and review process.  AutoCAD drawings would be the next desired file format since we can still extrude 2D line data directly into our 3D model.   A supplied PDF file would require the most effort to prepare for rendering since it would require a designer to retrace all the 2D data by hand and start from scratch.
Rendering Styles
Pen Line Rendering
This is the most basic rendering we can provide for your project cover pages and general design review purposes.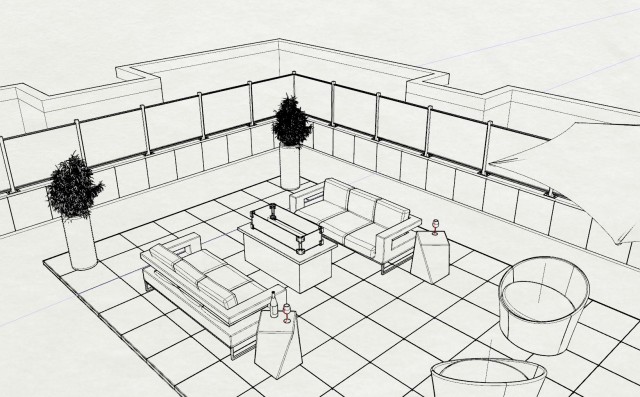 Foundation/ White Plaster Rendering 
This a mockup that shows lighting and camera location.   It's a simplified model without high detail such as hi-res textures and assists the client in design approval process while functioning as an in-house prototype.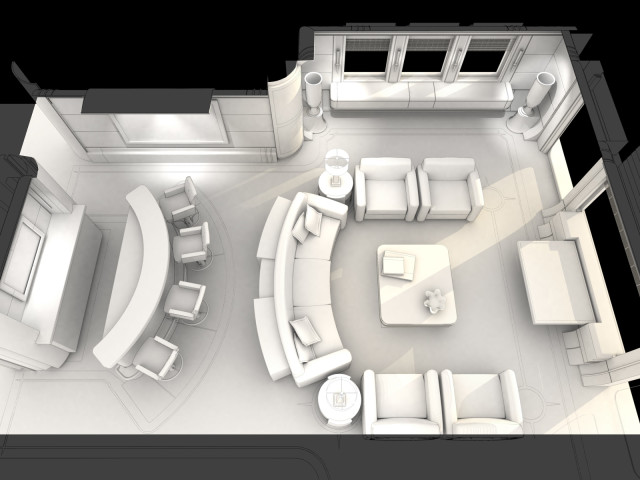 White Plaster Story Board Rendering
The Story Board style includes an outlining process to create an illustrative image which works very well in either instructions or presenting concepts visually for marketing or complex process explanation.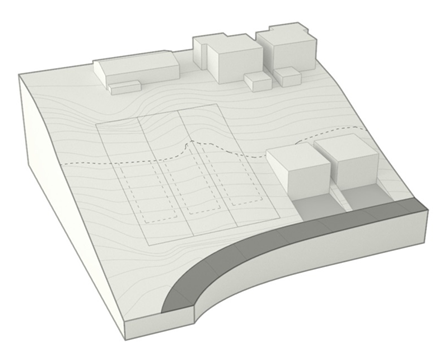 Textured Sketch Rendering
This product is 75% photo real with a hand drawn look and feel.  It has a very clean and finished presentation without drawing attention to specific finish details.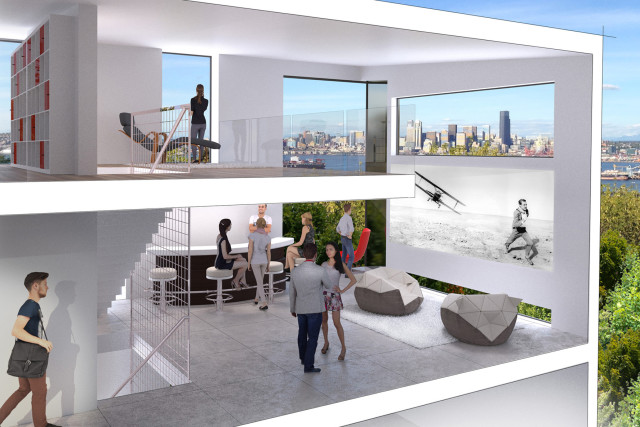 Deep Color and Rich Textured Rendering
This is a very detailed photo realistic rendering and exhibits full textures, detailed models, and rich/vibrant colors.
Monitoring and Evaluation
FWD3D works closely with our clients to ensure our  design work follows the written design scope.  This agreement is written up in collaboration with the client on all design projects.  We normally recommend a biweekly regularly scheduled meeting either over phone or in person to review progress and address modifications and changes to the current design path or to specific drawings or renderings. On projects with tighter turn around times we may require more frequent meetings to receive client feedback.    As a general rule,  our design team operates under the assumption that 1-3 revisions will be required to produce a final rendered design.  This expectation is built into all our quotes.