Drones can be used efficiently on site for your commercial development, real estate litigation, building inspection, and provide greater real time detail for your design review architectural programs. FWD3D integrates the use of drones imagery into our design, 3D visualization and rendering services. We can assemble a comprehensive visual presentation either digitally or on foam core boards tailored to your specific needs.
The 3D visualization below was for a Bellevue, Washington client building a new town home community.  A drone was used to capture the real world skyline from the actual position where this future rooftop entertainment area will be built. This integration of 3D design and real world photography provides an accurate field view study in this 3D visualization to assist buyers in their selection of specific units.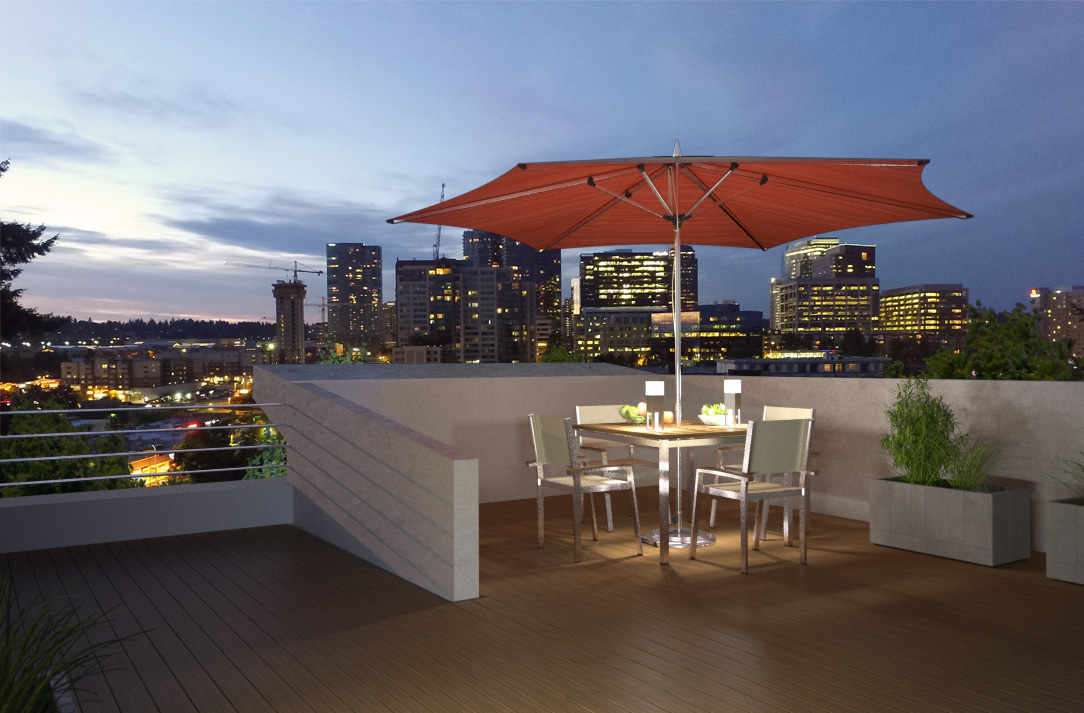 This FWD3D  video, 3D visualization, 3D design, animation clip combines drone captured building site data and composites the future building site over the current in process construction.  We believe the integration of 3D visualizations, 3D design, with drone sourced video can provide a compelling and competitively priced product for architects and commercial real estate developers in comparison to traditional clips which in the past may entirely rely on animation and require higher labor costs to produce.